FAQS (USER GUIDE MUST READ)
Q: DO SUPZOOM BOARDS COME WITH A WARRANTY?
A: Yes our Supzoom boards come with a 5 year warranty. Damage due to misuse or negligence is not covered. Warranty period starts from the date of purchase.
Q: MY PRESSURE GAUGE IS NOT WORKING – WHAT DO I DO?
A:Generally, the pressure gauge will start to register a pressure reading after the board reaches 7 PSI's which is about 100-120 pumps. Make sure the pressure gauge isn't loose and that the dial on your pump is not stuck in between settings.
Q:WILL ROCKS OR SUNKEN OBJECTS DAMAGE MY SUPZOOM INFLATABLE PADDLE BOARD?
A:Suggest: All our boards are made with high-strength and air-tight dwf material and are built to withstand minor impacts to rocks, wood pilings or sunken objects. Caution is recommended when you encounter harsh terrain. Punctures caused by extreme conditions are not covered under warranty.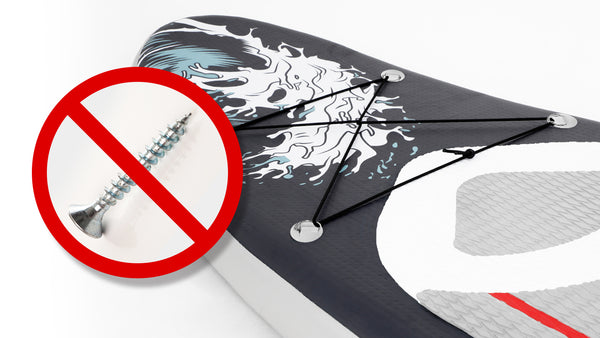 Q: WHAT GLUE DO YOU RECOMMEND FOR ADHERING PATCHES?
A:Marine PVC glue from any local hardware store will work great!
Q: WHAT IS THE WRENCH INSIDE MY REPAIR KIT USED FOR?
A:The wrench included in the repair kit should ONLY be used for leaking valves. Should you hear air escaping around the edge of the valve please ONLY use to tighten by turning clockwise. It should never be used to deflate your board. Improper use of this tool will void the board warranty.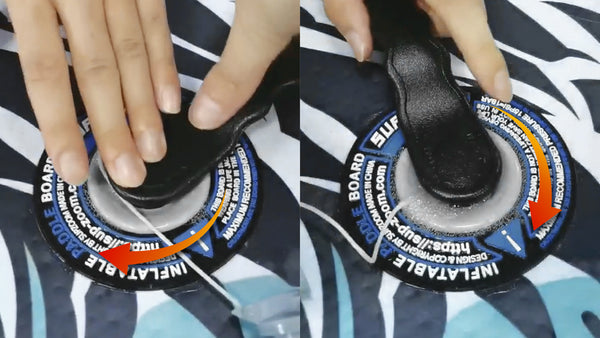 Q: DO YOU HAVE ANY SUGGESTIONS FOR PATCHING A BOARD?
A:First, cut out a smaller piece of the patch just big enough to cover the hole. We usually use a bottle cap or something like that ends up making a good size patch. Next, Clean the patch and board (area that will get glue) with an alcohol wipe. Allow to dry. Then, apply glue to each side (patch and board) and let the glue sit for a minute to get tacky. Last, Place patch on board over hole and clamp it down (bar clamps or hand clamps work best) for about 12 hrs. You can also use a heavy weight (> 20lbs) if you do not have clamps. That should do it. If your patch is too big, you will have to do little sections at a time (whatever you can compress with weight/clamps), that is why you don't want to use the full patch that comes in the repair kit. As always, if you need further assistance, please let us know!
Q: HOW WILL MY ORDER BE SHIPPED?
A:All orders are shipped via UPS, FedEx, or DHL. Your order may be shipped in a large box or boxes depending on items purchased. Generally everything will arrive at the same time and some items may be delayed but will arrive within a few days.
Q: HOW SHOULD I CLEAN MY BOARD?
A:Soapy water should do the trick! We also like to use mineral spirits for those tougher stains.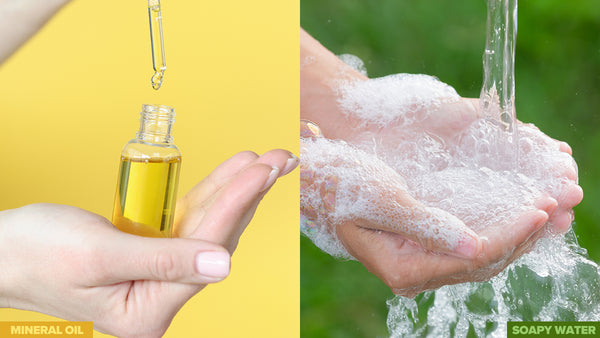 Q:WINTER IS HERE, HOW DO YOU SUGGEST I STORE MY BOARD?
A:We recommend storing it completely dry, rolled up in the bag, stored in a location away from the elements such as a garage or shed.
Q:WHAT IS THE BEST WAY TO DEFLATE AND STORE MY INFLATABLE STAND UP PADDLE BOARD?
A:Deflate your isup by pressing the the valve pin to the down position . It will then lock in this position. Air will naturally leave the board when the valve is in deflate. Roll the board up from the nose to the tail. Once all the air has been removed place the valve in the closed or "inflate" position, sticking up. This will prevent air from being sucked back into the board. Remove center fin. The deck pad should be on the inside and the fins on the outside. This preserves life of the deck pad. Boards should be stored dry. After use, especially in salt water, rinse board and paddle with fresh water. The board may be stored inflated or deflated. If inflated do NOT store in direct sunlight or extreme temperatures.
Q: I ALREADY HAVE THE ACCESSORIES THAT COME WITH THE BOARD, CAN I BUY THE BOARD ONLY?
A:Unfortunately, the boards are sold only as bundles and we cannot not take them apart to sell only part of a bundle.
Q: THE PADDLE IS ANGLED – WHICH DIRECTION SHOULD THE PADDLE FACE WHEN PADDLING?
A:Whichever direction makes you happy but it is easier to paddle with the bulgy towards the front of the board. This allows the water to slip more easily past the blade as it moves through the water.
Q: HOW LONG DOES IT TAKE TO INFLATE AN SUPZOOM BOARD?

A:The Supzoom hand pump is capable of inflating the board in approximately 5-7 minutes when pumping at a quick and steady pace. Some riders have reported as little as 3.5 minutes and others have reported as much as 10 minutes. The inflation time will depend on the pace you keep when pumping. The High Grade hand pump that comes with the Supzoom boards reduces pumping time at least 20% over many single pumps.
The Supzoom electric SUP pump is specially adapted to inflate any Supzoom board. It connects to a 12V car plug or marine battery and inflates the boards to 15 PSI in approximately 10-12 minutes.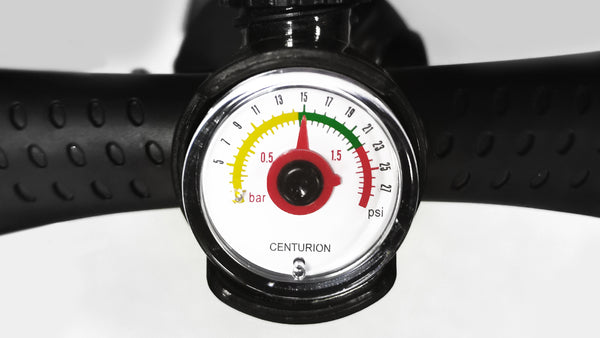 Q: CAN I KEEP MY BOARD INFLATED?
A:Absolutely, we keep our displays and demos inflated for several months at a time . If you choose to leave the board in direct sunlight for an extended period of time it is recommended that you deflate the board to prevent over-expansion as this is not covered under the warranty.
Q: WHAT IS THE RECOMMENDED PSI FOR SUPZOOM BOARDS?
A:The recommended pressure is 15 PSI. Supzoom boards can hold up to 20 PSI however you will not gain much in terms of performance and rigidity by inflating the board over 15 PSI.
Q: CAN I BRING MY DOG ON BOARD?
A:Yes! Your dogs' nails will not pop the PVC and they ride well on almost any of our boards.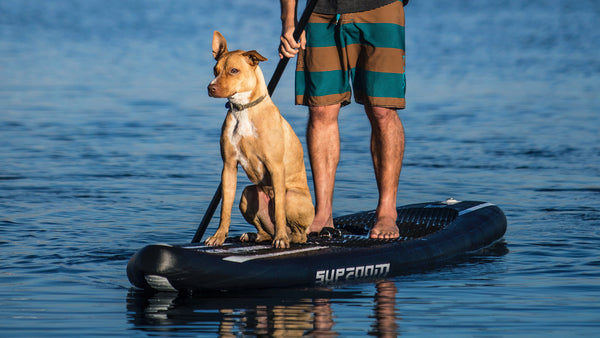 Q: DO I HAVE TO WEAR A LIFE JACKET?
A:The Coast Guard requires a PFD to be on board your paddle board since it is considered a vessel. Look up your local water rules.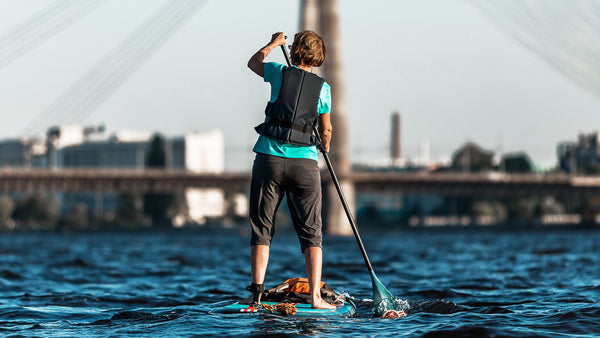 Q:WHAT TYPE OF PADDLE COMES WITH THIS ISUP AND DOES IT FLOAT?
A:The iSUP comes with an upgraded black aluminum alloy 3-piece adjustable paddle with nylon composite blade. It breaks down conveniently to fit into the included back pack and will float indefinitely as long as it is assembled.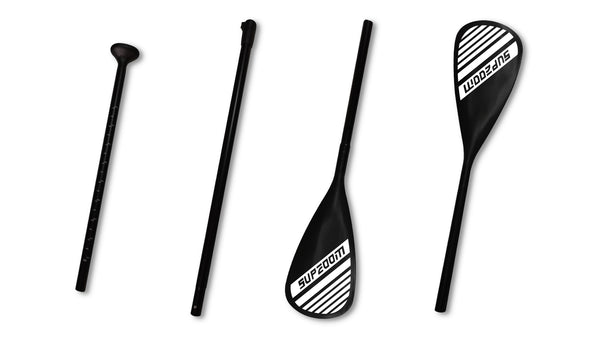 Q:CAN I ATTACH A SEAT TO MY BOARD?
A:Yes. Because of the Multiple d-rings on the deck of this iSUP you can attach most universal kayak seats.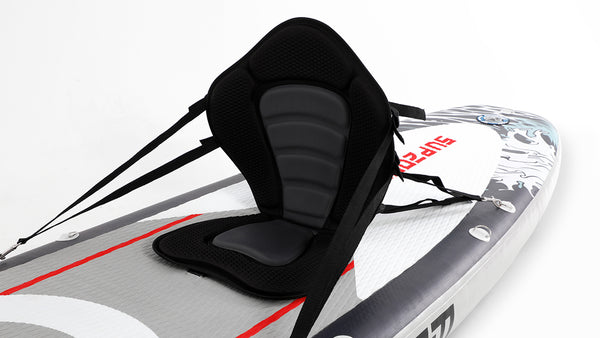 Q:WHERE CAN I PUT THE PADDLE WHEN I WANT TO REST?
A:There are lockers beside the board, make sure you clamp the paddle tightly.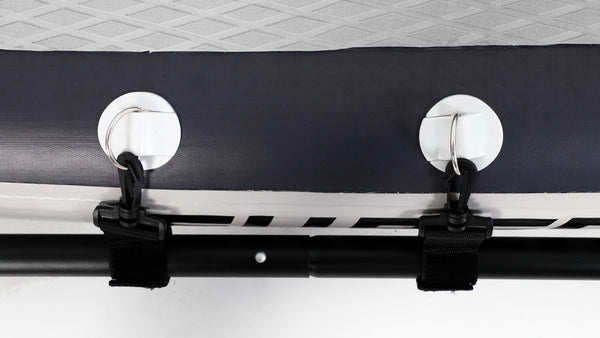 Click for more information about 5-year-warranty: https://sup-zoom.com/pages/5-year-warranty
Click for more information about delivery policy:  https://sup-zoom.com/pages/shipping
Click for more information about payment-methods: https://sup-zoom.com/pages/payment-methods
Click for more information about returns policy: https://sup-zoom.com/pages/returns-policy