The 5 most difficult and tiring SUP paddle board events in the world | Vitra/waterlife paddle board brand
The 5 most difficult and tiring SUP paddle board events in the world | Vitra/waterlife paddle board brand
Affected by the epidemic, in the scorching summer of July, this year's domestic large-scale paddle board competition has not yet returned to its usual prosperous scene. If you feel suffering, then this article is about the 5 most difficult and tiring SUP paddle board competitions in the world. You might as well have a look at the interesting anecdote to learn about the charm of paddle boarding through many ways.
#1:Yukon River Quest, Alaska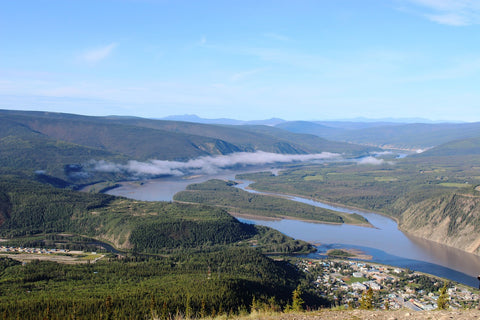 Yukon is located at the northernmost tip of Canada's rugged wilderness. It is home to black bears, brown bears, grizzly bears, caribou, and moose. Now it has become a paradise for paddlers. The 444-mile Yukon River, where paddle boarding adventure will be held for 3 days and 2 nights, and it usually takes more than 50 hours to complete the game.
Before deciding to participate, you need to know clearly what to do with dangerous wild animals (such as grizzly bears); in an emergency, how to camp for up to two days without professional or medical support; paddlers must be equipped with tents, sleeping bags, two sets of dry clothes, food, GPS trackers, medical kits and spare paddles, etc. This is not just a paddle board game, but a real adventure activity. Just thinking about it makes me feel exciting.
#2:Molokai 2 Oahu, Hawaiian Islands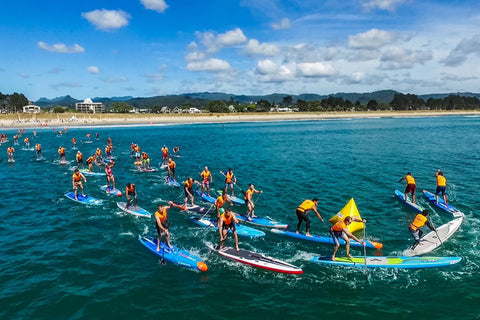 The Molokai 2 Oahu is affectionately called M2O and is one of the most challenging and well-known paddle board competitions in the world. It inherits the fine style of traditional Hawaiian sailors, emphasizing that humans can only rely on wind, waves and stars as power and direction guidance. The M2O race is 32 miles long, from Molokai Island in Hawaii to Oahu Island, across the Kaiwei Strait (the deepest point is more than 2000 feet), surfing conditions, wind direction and ocean currents have caused great challenges and dangers to the contestants.
#3:Red Bull Heavy Water, San Francisco, CA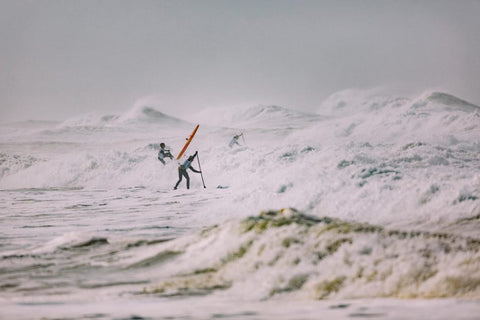 The obvious difference from Yukon River Exploration is that the Red Bull Heavy Water Paddle Board Race is a paddle board race that only 7.5 miles across the San Francisco Bay. Although this sounds easy, the difference is that Red Bull Heavy Water will have something that will never happen in Yukon River exploration: huge waves. It aims to create a platform that stimulates adrenaline. To achieve this goal, competitions are often conducted in huge waves of no less than 10 feet in height.
#4:SUP11 City Tour, the Netherlands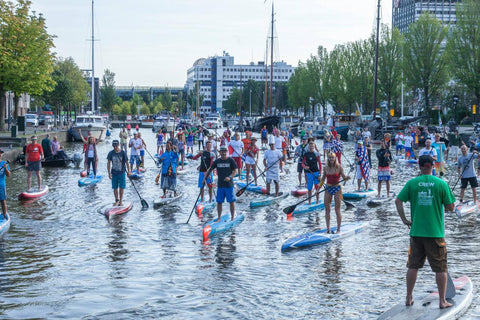 Participants of the Sup11 City Tour come from all over the world. They will go on a 5-day, 136-mile wild rowing in 11 cities on the canal in the north of the Netherlands. Even the same canal has different shapes, sizes and water quality. In order to take the lead in the competition, the oarsmen have to challenge the extreme endurance every day, and they have to fight against consecutive hours of headwinds and downpours along the way.
#5:Pacific Paddle Games, Dana Point, CA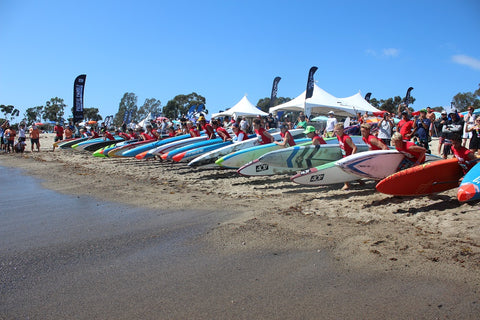 The Pacific Paddle Games is not only a competition, but also a celebration of all paddle competitions. Professionals, amateurs and teenagers are invited to participate. The competition aims to push the limits of athletes' speed, surfing skills and mobility.
Participants must complete two laps on a bow tie-shaped track on Dana Point Doheny Beach in California, which is famous for rapids, coastal breaks and frequent visits of great white sharks in the summer.
Even with the hardships, we still feel happy. Hoping that the epidemic will pass sooner, and we can meet those familiar backs on the court again sooner.
Vitra-professional paddle board/surfing water sports platform
To learn more about paddle board/surfing sports information, how to play, follow Vitra/WATER LIFE official website: http://www.waterlifesport.com/