SUP Tricks Make You Have Fun All The Time
What is the SUP?
Can you imagine that with a board and an oar, you can ride rivers, lakes and seas, paddle and surf? SUP can be realized!
Sup's full name is Stand-Up Paddling. As the name suggests, that is, standing on the board to paddle, and the paddler is super. There are different opinions about the origin of sup. The most common saying was founded by Hawaiian surfing coaches in the early years to make it easy to move when teaching students.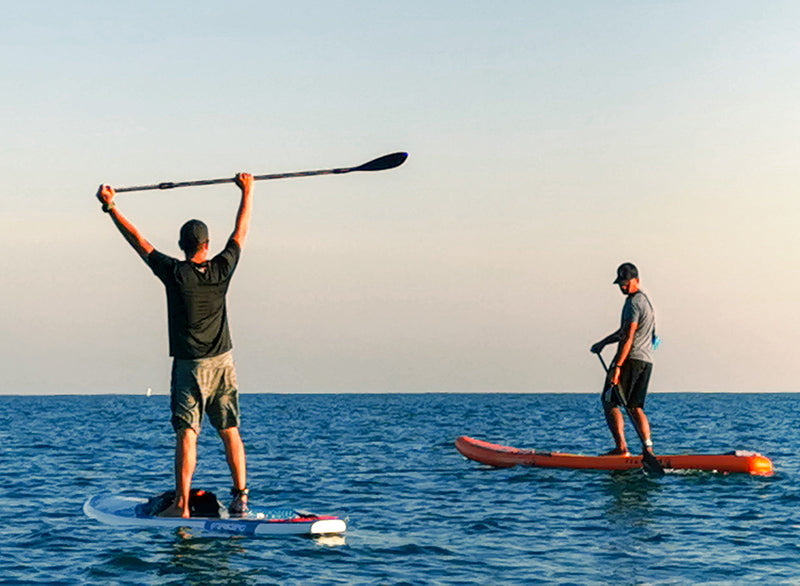 SUP board are simple in composition. A large surfboard and a single paddle higher than the height constitute its whole.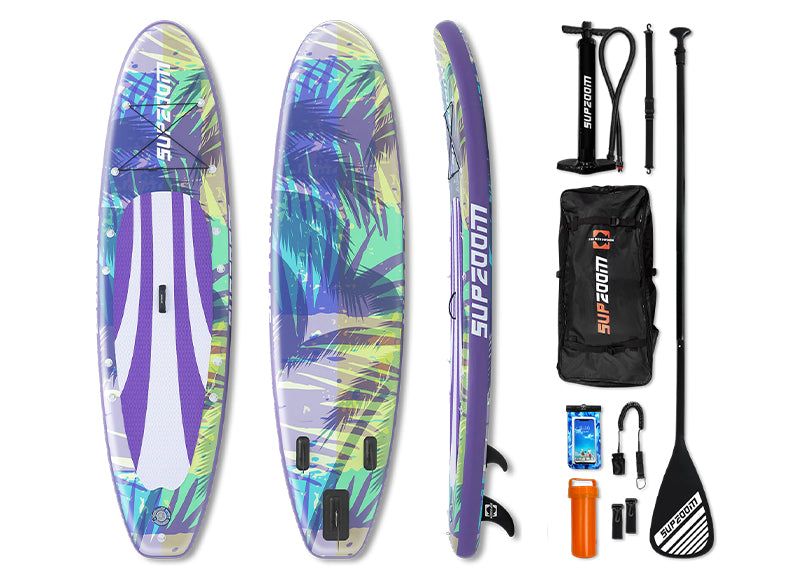 The interior of the paddle is usually filled with solid foam (and inflatable), which is not easy to sink. Because of the shallow draft, the resistance is small and rowing is faster than ordinary canoes. If there are waves, you can surf that is super exciting!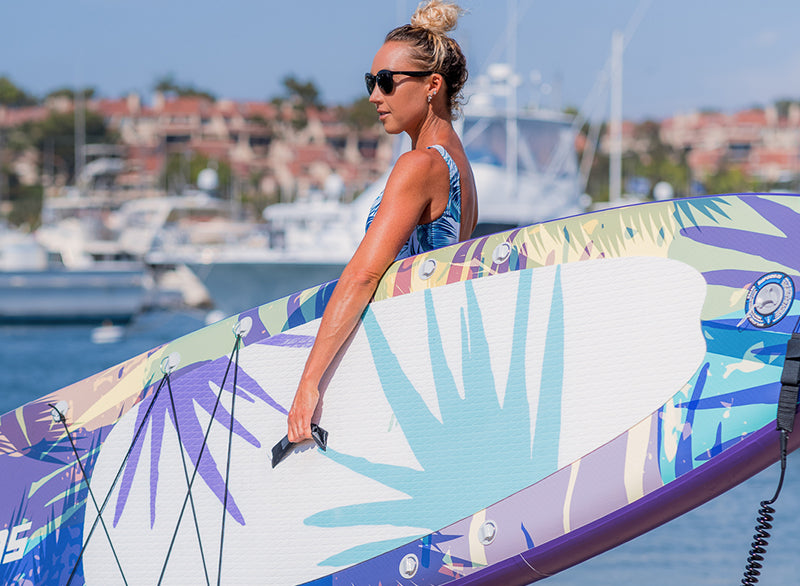 Sup boards are wider and thicker (more buoyant) than ordinary surfboards and wind boards, so it is easier to master balance. Moreover, players can effectively avoid the two most difficult surfing technical links of arm water skiing and getting up and standing by rowing. Even fresh man can start immediately.
Under the guidance of the coach, you can master all the action courses in only one hour, and you can engage in this sport in any safe water you can set foot in.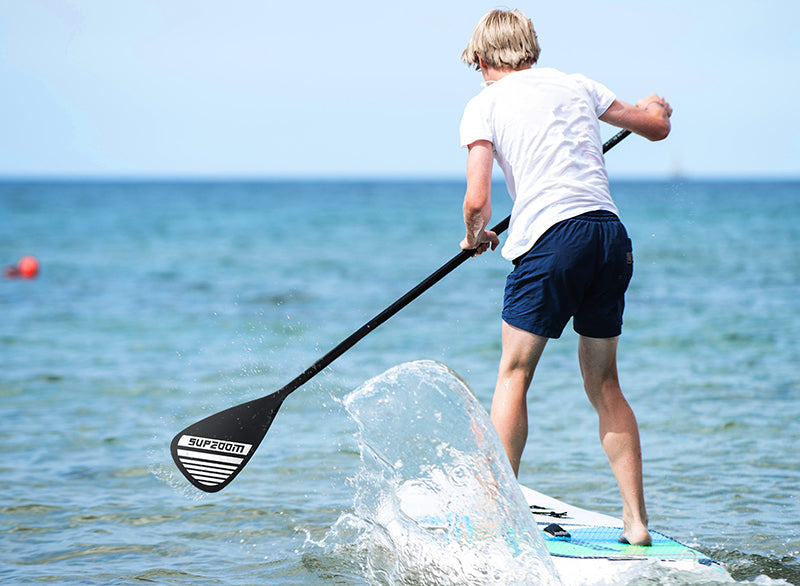 SUP Tricks Make You Have Fun All The Time
Although its composition is simple, its playing method is not simple. You can not only lie down, lie down, kneel, stand and sit, but also jump into the water and swim at any time. Players can participate from the elderly to children, and even dogs at home. It is an excellent outdoor water sports project for couples, parents and children to travel and built by the company.
Whitewater Paddling
Whitewater paddle, or Whitewater drift, is an advanced form of drifting, which is more challenging than ordinary drifting. It's important to have a good balance. Otherwise, if you force too hard, you will become a "drowned chicken" accidentally. Floating on the water and flowing with the water in the turbulent stream, the pursuit is not only a kind of stimulation, but also a kind of expectation - looking forward to closer contact with nature.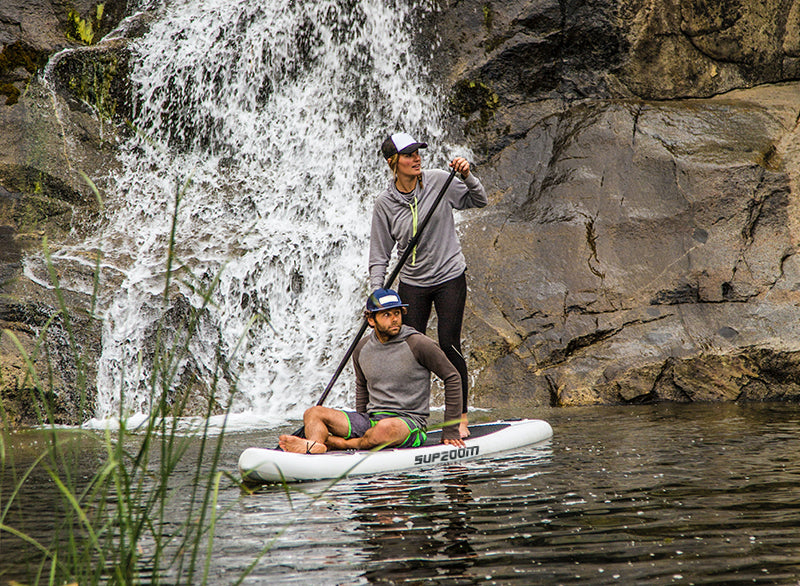 Surfing
This is a common way to play paddle sports. Players stand on the surfboard, keep balance with their body by paddles, and use paddles to capture waves, which has better stability and more actions than single board surfing. While reducing the difficulty, it also changes a new feeling of movement.
Even on a completely wave free lake, you can take a walk and walk trip with the help of paddle.
Yoga
The combination of ancient Indian yoga and surfing constitutes the most fashionable water sport at present - Paddle board Yoga.
Close your eyes and imagine that when you are in a quiet water area, practice breathing on the paddleboard and complete a beautiful yoga journey, you will find that the pressure is no longer, the happiness is comfortable in your heart, and the impetuous mind stops on the water.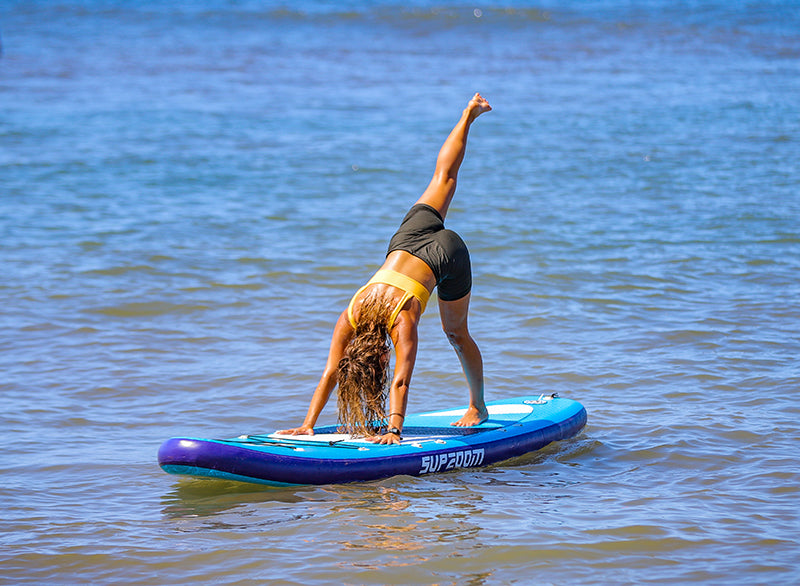 Golf
Without the limitation of venues and funds, land golf can be moved to the water, where there are water areas. Invite three or five friends and bring all the equipment to experience a different "noble sport". It not only meets the desire to hunt for wonders, but also exercises well.
Water Polo
In order to maintain balance, contestants need to use various postures such as lying down, sitting, kneeling and standing on the paddle, which can well exercise their personal physical coordination ability, endurance and reaction ability. The paddles collide, the waves fly, the ball jumps into the air, and the oarsman enjoys it!
Puzzle the SUP and running on the board head
We use colorful paddles to make flower pattern on the lake, leaving a touch of gorgeous color this summer. Running on the board needs to test our comprehensive sports ability. Let's sweat and burn our passion together!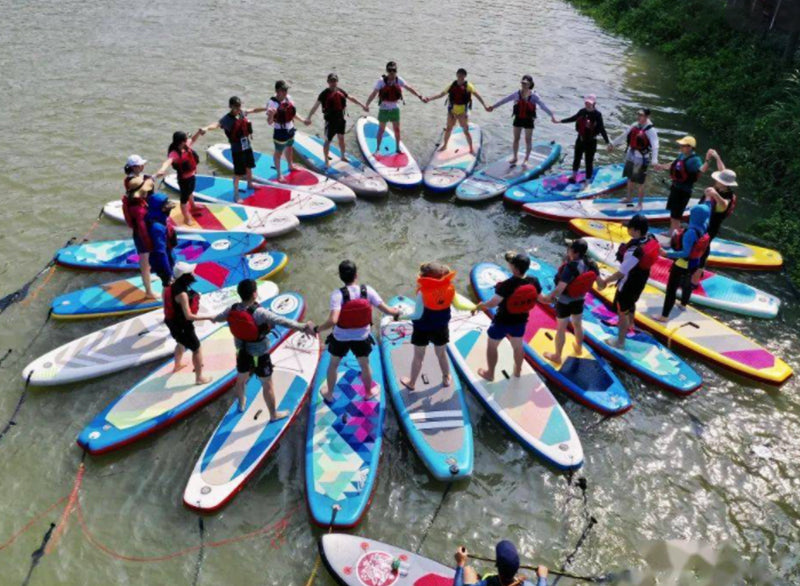 Fishing
Some special fishing paddles and equipment can help fishing lovers experience the happiness of fishing in different waters and enjoy the time quietly.