Paddle board accessories
A set of paddle board sports equipment is divided into:
Paddle boards: The paddle boards are divided into ALL-ROUND, SURF, TOURING, RACING, YOGA,  you can choose according to your needs.
Caudal Fin: Caudal fin can increase water control and stability.
Blade paddle: The blade is usually 15-20CM higher than the user.
Foot rope: The foot rope can connect you to the paddle board, which is convenient for you to get on the board quickly when falling into the water. At the same time, the buoyancy of the paddle board itself ensures the safety of the player to a certain extent.
Life jacket: Check whether all functions are complete before launching, avoid slack, safety first!
Today I recommend Supzoom 10'6" Long Turtle Animal Style Inflatable Paddle Board. Standard accessories allow you to play carefree on the water without having to purchase other things. SUPZOOM standard accessories include: backpack, adjustable paddle, double action hand pump, repair kit, ankel leash, single shoulder strap, lashing device and waterproof bag.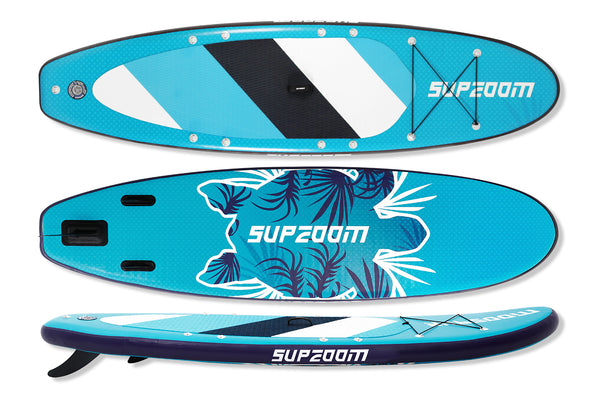 Adjustable paddle
The three-stage paddle perfectly integrates the ergonomic design of the East and the West. The length of the paddle can be adjusted according to the user's height and arm span. At the same time, it is made of aluminum to reduce weight and strength, which is more labor-saving and more durable. The universal blade is suitable for all users.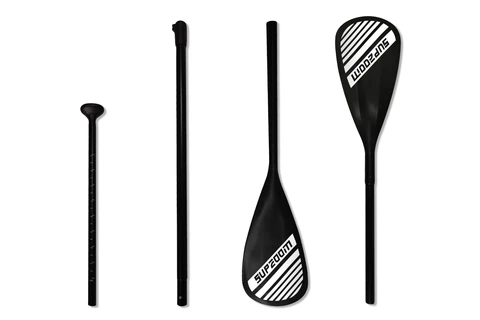 Two-way pump: 12-15PSI can be reached within five minutes. The two-way configuration makes inflation and deflation effortless.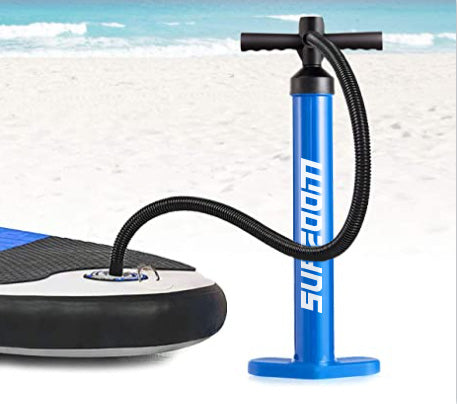 Repair kit: It includes wrenches, PVC fragments, etc., which allows you to easily repair your paddle board. But please rest assured of product quality and provide five-year warranty service.
Foot rope: escort your safety.
Waterproof bag: You can put your mobile phone, keys and other valuables to prevent water damage or loss.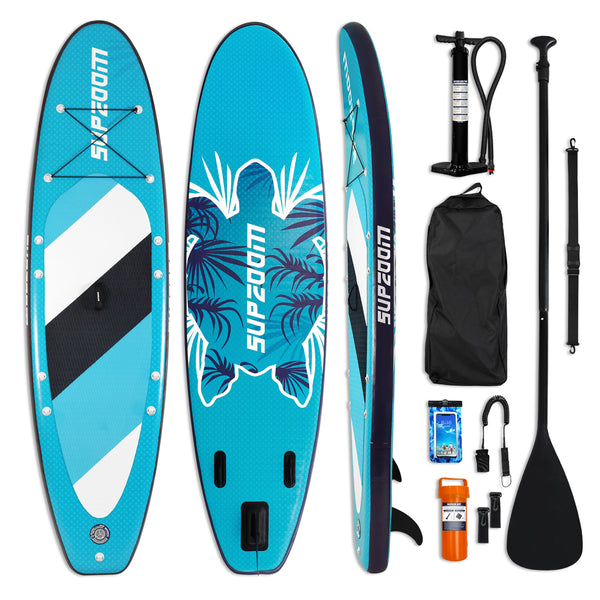 Single Shoulder Strap
SUPZOOM also equippe with a single shoulder strap compared to other brand products. Different from other brand products, which need to be matched with 3 straps, SUPZOOM only needs 1 shoulder strap to solve the lifting and carrying of the paddle board, which is simpler and more labor-saving.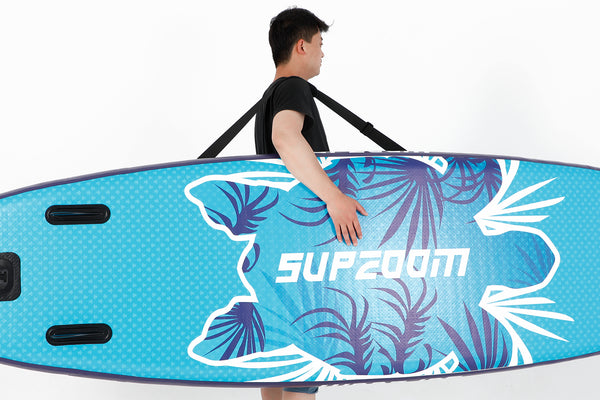 Lashing Device
SUPZOOM lashing device, after fully researching the needs of users, with a minimalist design to facilitate user's easy use, always keep your oars in the safest and most reliable position, and prevent the oars from slipping into the water.